Author: Published time:2016-11-22 17:19 Reading times:973
The largest valve users are petrochemical industry, power sector, metallurgical sector, chemical industry and urban construction sector. The petrochemical industry mainly adopts API standard gate valve, globe valve and check valve. The power sector mainly adopts high-temperature pressure gate valve, globe valve, check valve, safety valve and some low-pressure butterfly valve and gate valve of water supply and drainage valve. The chemical industry mainly adopts stainless steel gate valve, globe vale, check valve. The metallurgical sector mainly adopts low pressure and large diameter butterfly valve, oxygen globe valve, oxygen ball valve. The urban construction sector mainly adopts low pressure vales, such as large diameter valve which is used in main pipeline of urban water supply, concentric butterfly valve which is used in the apartment construction, and metal sealed butterfly valve which is used in urban heating, etc., Oil pipeline mainly adopts flat gate valve and ball valve; pharmaceutical industry mainly adopts stainless steel ball valve; food industry mainly adopts stainless steel ball valve, etc.,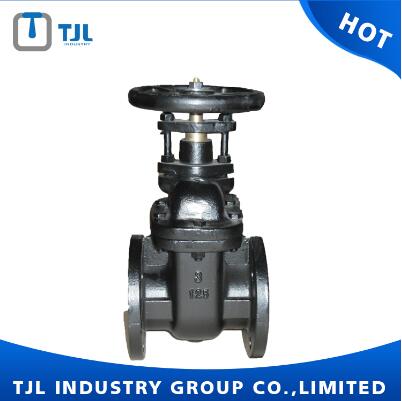 Due to the changes of users' needs, the valve product market will also be a corresponding change in the future, and its main trends for some time are as follows:
1. With the transfer of oil development from the inland oil field to offshore, and development of thermal power and hydropower industry from under 300,000 kilowatts to over 300,000 kilowatts, valve products should also change its performance and parameters, corresponding to changes of equipment application;
2. Urban construction systems generally adopt a large number of low-pressure valves, and develops to environmental protection and energy-efficient style, that is, in the past, the use of low-pressure iron gate valve gradually shift to environmental protected rubber plate valve, balance valve, metal sealed butterfly valve and concentric sealed butterfly valve . Oil, gas pipeline projection directs to the development of pipelines, the design of PCB which requires a large number of flat gate valve and ball valve;
3. The other side of energy development is energy-saving, so from aspect of energy conservation. If we want to develop steam traps, we should develop to subcritical and supercritical of high parameters;
4. The construction of power station develops to large-scale. the need of brand promotion and high-pressure safety valve and pressure reducing valve, also need to use fast opening and closing valves;
5. For the needs of complete sets of projects, some supplies of medium valve develop from single specification to more varieties. Valves for project are growing rapidly from one valve manufacture company to all provide.
Related recommendation:
Selection of pneumatic actuators
The Difference between Gate Valve and Gate Valve model Selection
Product recommendation:

ANSI B16 Metal Sealed Types Of Gate Valves
Ductile Iron Knife Gate Valve Supplier
DIN Standard CF8 Gate Valve 4 inch