Author: Published time:2016-12-08 09:18 Reading times:926
When the pump is not working, the check valve is essential to prevent backflow. There are many types of check valves as pumps, so it is important to understand the basic characteristics that affect wastewater service performance. Slewing check valves are a traditional option, according to the American Water Works Association (AWWA) C508. These valves are made of iron with corrosion resistant internal mechanisms. The check valve uses a 90 degree valve seat, usually with lever and counterweight to help close and provide position indication. The valve may also be provided with a spring, air cushion or oil buffer arrangement to reduce the violent tendency of the valve.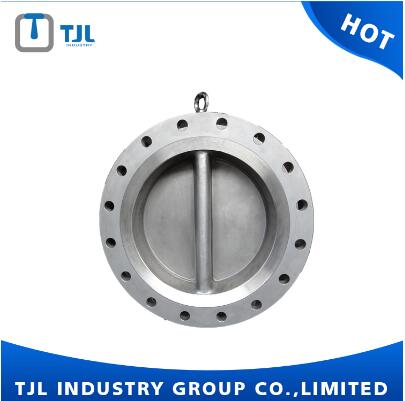 A variation of the traditional swing check is the elastic hinge design, which has a shorter disc stroke, which can greatly reduce the slamming problem, especially for higher head applications. Additional advantages of the resilient hinge design include corrosion-resistant discs, sealed hinge pins, position indication options, and a top access cover for ease of maintenance.
Spherical check valves are typically used on smaller systems where economy is important. The valve uses a ball (compared to a disc) as its closing member. During operation of the system, the ball is lifted and exited by the fluid, and when the pump is closed, the ball falls back to the closed position. Ball valves can be installed in both horizontal and vertical applications.
Related recommendation:
Three-offset valves and update trend
Triple Offset Butterfly Valves
Product recommendation:

Double Flanged Dual Plate Check Valve