Author: Published time:2016-11-21 09:41 Reading times:1071
Features of Rubber Seat Gate Valve
1 Overview:
The valve has the advantages of compact switch, reliable sealing, good elasticity memory and long service life. The valve has the advantages of good sealing effect by the elastic deformation of the elastic gate. The product is the introduction of the European high-tech rubber and valve manufacturing technology, customer service and aging of rubber rust and other defects.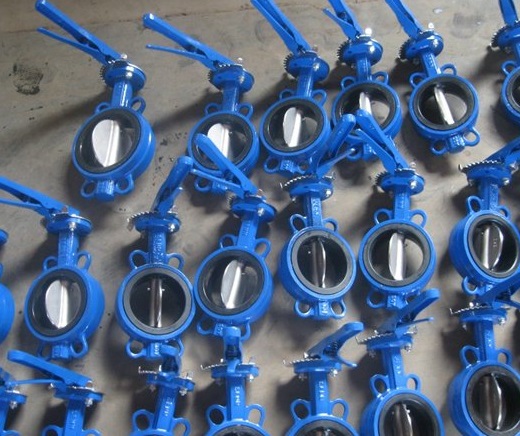 2. Rubber seat gate valve use range:
Water supply pipeline;
Food, beverage pipeline;
Water spray fire extinguishing system piping;
Urban sewage pipe;
Natural gas, liquefied gas pipeline;
In particular, can replace the stainless steel valves, copper alloy valves, for high-level hotels, office buildings, residential buildings of the water supply and drainage pipes.
3. Rubber seat gate valve structural features:
1) Flat Seat Valve Seat: The bottom of the soft sealing gate valve adopts the whole basin direct flow channel design, which is equivalent to straight pipe, no lagging cavity structure, small flow resistance, ensuring fluid flow, difficult to deposit debris, Resulting in secondary pollution.
2) All-clad gate: soft sealing gate valve with ductile iron QT500-7 overall coated high-performance rubber, mature curing technology and advanced vulcanization process, the gate and the fluid core isolation, health and corrosion resistance.It is compact and reliable, and meets the requirements of DVGW (German Gas and Water Industry Association). It will not fall off even under frequent pressing stress. It has excellent sealing elasticity and zero leakage.
3) Reliable sealing: The upper seal between the stem and the top cover adopts 3 "O" type sealing ring structure. Compared with the packing seal structure of the traditional gate valve, the sealing is tight and reliable, and the friction resistance is greatly reduced.
4) interchangeability: high precision parts of the valve, any part can be achieved in the same specifications of the valve interchangeable, easy to maintain.
5) Anti-corrosion performance: shell (Ductile Iron QT500-7) electrostatic spraying epoxy powder inside and outside the surface, the coating is uniform and solid, never exposed iron; in the cavity connecting the top of the bolt sealant, isolated bolts and environmental contact to prevent corrosion.
6) food-grade health requirements: gate valve cavity spraying non-toxic epoxy resin powder, coated with rubber in line with drinking water health standards, stem, stem nut and other pieces of stainless steel or bronze, water corrosion, can be directly used Drinking water systems, food and pharmaceutical industry.
7) The structure is light and firm: valve body valve cover is made of ductile iron casting, compared with the traditional gray iron castings, high surface finish, strength greatly improved,
8) to reduce weight, installation, use, maintenance more convenient.
9) Additional features: can provide valve opening instructions, buried, anti-theft lock control and other additional features.