Author: Published time:2016-11-10 15:07 Reading times:993
Another valve design that found great preference in many critical service applications is the triple-offset butterfly valve. different from non-offset butterfly valves, the triple offset design relies on torque to seal tightly, instead of disc position. Many triple-offset valves can reach a very high degree of closure tightness.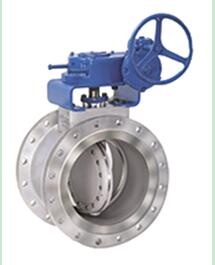 The triple-offset was used more and more in critical applications such as the light-end, non-lubricated services in oil refineries. What's more, their almost friction-free metal or composite seating components enable the valves to be used for high-temperature application. Both the metal-seated ball valve and the triple-offset butterfly valve has replaced gate valves in many process plant applications.
Related recommendation:
Commonly used materials of Valve body
The purpose of Valve maintenance
Product recommendation:

Ductile Iron Knife Pneumatic Gate Valve
Forged Steel Gate Valve With Threaded Connection