Author: Published time:2016-11-17 15:20 Reading times:920
The discovery of this alloy allowed the largest global production of faucets with durable and superior quality valves. To enhance their shelf-life they are chrome plated for high resilience and beauty. The important steps in manufacturing the stainless steel valves are as follows:
The hot steel alloy is poured into different tap molds, which are subjected to hot and cooling technique to give shape to the product. Once the batch of faucets is prepared, the designers and technical teams on the shop floor figure out the matching valve that would easily fit in the taps- well that's the short way of explanation. Read out for a detailed method.
The raw material (iron and alloy) is first melted to be used in different forms. It's density and tensile strength is monitored through the fabrication process. An electric furnace burning at more than 400 degree Celsius is used for crafting tough steel.
Different grades of the stainless steel are required to manufacture the right quality of valves for use in industrial or residential purpose. Under this process, the alloy is molded and prepared through tuffling, sandblasting, and wire cutting.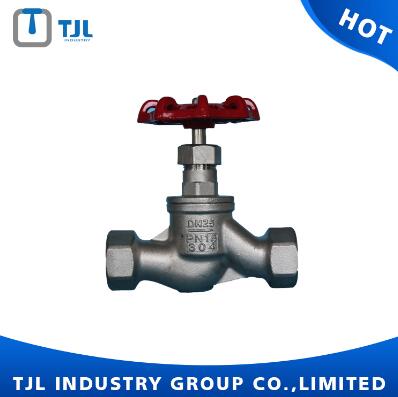 Next follows the procedure of precision grinding that involves internal grinding of the stainless steel valve to produce the perfect cut and finish before the final product is sand blasted to give it a shimmering appeal and touch.
Modern baths and kitchens use designer faucets that require superior quality valve that would not rust easily die to regular use, and stainless steel is the perfect choice for designing such valves. For industrial tanks and machinery, that need valves only top grade stainless steel is used.
Finding stainless steel valve is easy simply walk into your neighborhood store or directly contact the manufacturers, if you intend to make the bulk purchase. You must inquire well about the products durability and price for a comparison before you make an educated purchase decision.
Related recommendation:
Why do you need to winterize valves and actuators?
3 Ways to Improve Your Control Valve Performance
Product recommendation:
CF8 Class 150 ANSI Gate Valve 4 inch
Stainless Steel Gate Valves With Flange Connection
ANSI CL600 Stainless Steel Gate Valve DN500