Author: Published time:2016-11-04 17:37 Reading times:1001
TJL company has recently made their original line of PTFE butterfly valves.The line includes four valve designs used with corrosive and abrasive media and a wide range of accessories. The TJL family of companies created the original PTFE lined butterfly valve design, which has long been used for high-volume flow management and shut-off applications in the chemical and petrochemical processing industries, and in other markets where caustic, toxic and abrasive media must be controlled.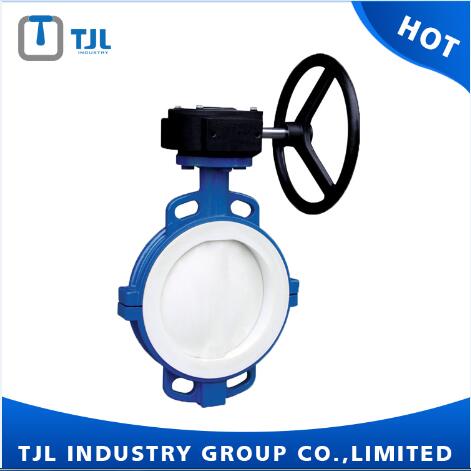 All four PTFE butterfly valves feature a new ultra-low fugitive emission design, compliant with ISO 15848-1 Leakage Rate A, and are certified as suitable for use in an SIL 3 environment.
The PTFE butterfly valve line is offered with a wide range of accessories, including standard handles, locking handles, gear operators and air actuators operation. Standard handles are available from 2" to 8", locking handle assemblies are offered from 2" to 4", and both gear operators and air actuators are offered in all dimensions.
Related recommendation:
The performance characteristics of hydraulic hammer valve
Product recommendation:
PTFE seat industrial butterfly valve manufacturer TJL
PTFE wafer type butterfly valves with hand lever
PTFE Lug type Butterfly Valve 6 inch API609