Author: Published time:2022-05-05 13:25 Reading times:170
TJL PN10 DN50 wafer type PTFE butterfly valve is exported to Nigeria. This butterfly valve should be used in the chemical industry, because the fluorine lined butterfly valve can be applied to any concentration of acid, reducing agent, salt, oxidant, reducing agent, organic solvent and other media. It is the gas, liquid, water and electricity of chemical industry, petroleum, medicine, food, steel smelting, papermaking, hydropower and other systems It is an ideal product for intercepting and regulating equipment on semi fluid pipelines and containers.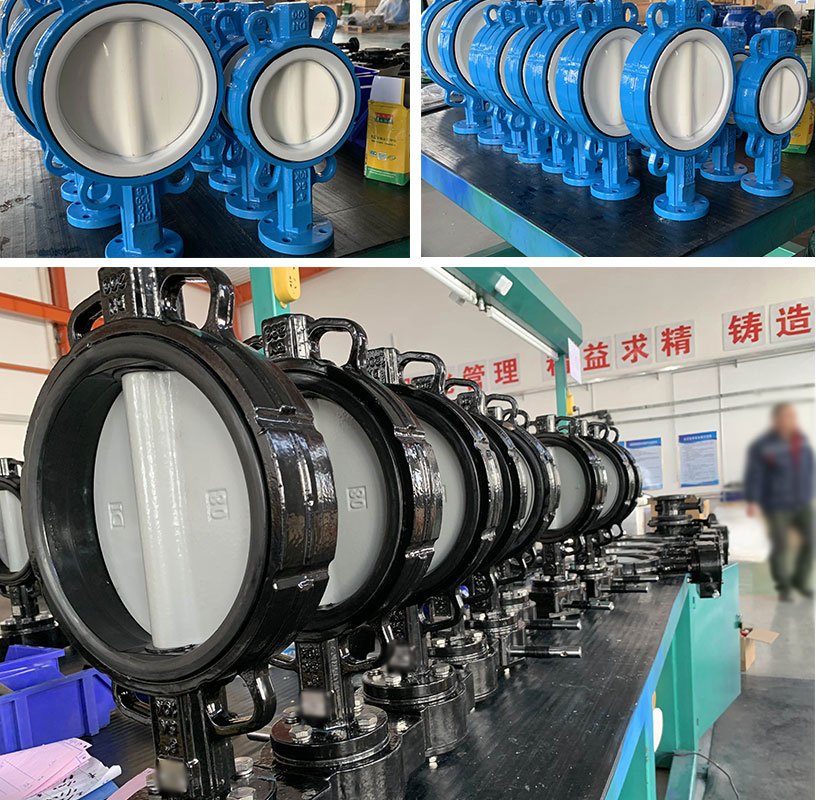 The working temperature of wafer type PTFE lined butterfly valveis 180 ° C this time. The valve body is lined with carbon steel and PTFE, the disc plate is lined with carbon steel core and PTFE, the worm gear is made of cast iron, the filling is made of silicone rubber, and the sealing ring is made of PTFE.
The TJL supply was highly praised by customers and said it would cooperate for a long time.
TJL INDUSTRY GROUP CO., LIMITED
Tel: 0086-22-28219562
Fax: 0086-22-28219554 ext.8888
Mobile:15022393555
Email: sales@tjlindustry.com
Address: 1-711,XiangNian Plaza, Dongjiang and Neijiang Road Cross, Hexi District, Tianjin China