Author: Published time:2016-09-07 17:23 Reading times:842
From the beginning to the end of valve production, product design, manufacturing process and inspection are the main factors to determine the quality of a valve itself. What's more, the knowhow of valve type selection, the uniformity of actual working condition with application, operation and maintenance are also directly related to the valve life cycle itself.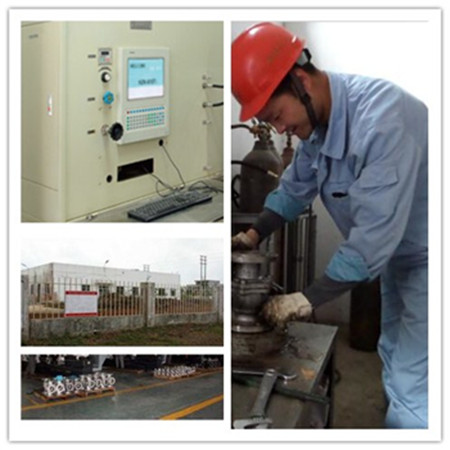 Flange is the important part of the connection with containers and pipes, which ensure the connection integrity and intactness with the bolts and sealing gaskets. When a valve cover gasket leaks, there may be a variety of reasons. It could be cracked or rotten, or your valve cover itself may be cracked or broken, allowing a little leak. Then, gasket installation does not comply with the requirements due to a fact that the surface is rough. Or the pair is not clean, and the foreign body too. Eternal leakage and internal leakage cause a set of symptoms which are different from others. When a stem to disc connection is not firm, please check all pipe accessories for firm seating. If there is a problem, please call the professional staff.
When the valve is open, the hand wheel should be slightly back, and please leave some gap. Foreign body would damage the valve if the using of a filter in a system prevents the ingress of them. Please check precision machined parts to see if they reach the standard by certification or not. Removal of the handle and the gland nut to replace the packing is not easy for professionals. The thread should be clean with lubricant oil. Sliding surface should be well lubricated too. Please regularly check correct operation of the valve and its stem and close a valve cap properly.
Put aside factors of the valve defects themselves, valve internal leakage is because of the middle flange or stem packing seal damage. It is mainly related to the seal connection or performance. For example, theoretical flowing capacity, dimension of connecting channel, connection dimension, curtain area, flow area, flow diameter, flow orifice plate, flow control valve, flow characteristics, flow characteristics derivation, seal test, back seal test, seal test pressure, seal test pressure, the regulations and methods for valve base seal test, valve strength test, long term valve test, seal performance test, the performance test of seal pressure, ration, open and return pressure, drops or wetting of the external surfaces, shaft seal, rod against the stationary gland and bearing, valve get too loose.
As the seal damage occurs, it is the leak that bulks up the problem. What is the valve seal leakage pressure test method? Please open the valve, use water (or kerosene) to fill valve chamber, increase the pressure to test requirements, and check valve, its covers, its gaskets, its packing leaks. Then, please shut off, check the other side for leaks. Lastly, please turn around the valves and check the opposite side.