Author: Published time:2016-11-21 15:12 Reading times:890
The main function of the steam trap is to discharge the condensate, air and carbon dioxide gas from the steam system as soon as possible. At the same time to maximize prevent the automatic leakage of steam. Different types of traps have different performance.
First, the introduction of steam trap function
Steam equipment only needs steam. Condensation water is destined to be a harmful fluid in this equipment, and also mixed air and other non-condensable gases, which is the cause of equipment failure and performance degradation. In this case, the most important function of traps has the following three aspects:
(1)Quickly eliminate the generated condensate.
(2)Prevent steam leakage.
(3)Exclude air and other non-condensable gases.
Lever Float Steam Traps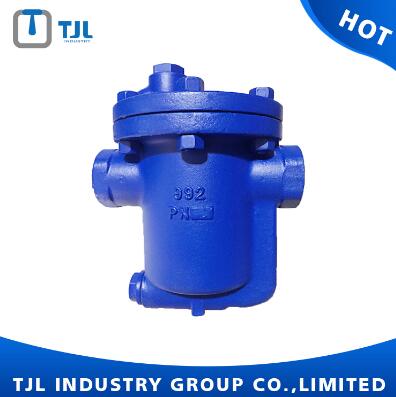 Second, the main advantages
1. Control fluid velocity about 30m/S, to prevent cavitations' damage, the fluid channel is labyrinth, constantly changing the direction of the fluid; to allow the pressure difference of 25MPa.
2. Throttle surface and sealing surface are separated. According to the water flow, they set different throttling elements, and the surface of valve components is harden treated. The hardness can be achieved HRC70, closed tight and long lasting.
3.Valve body components is from the internal pressure seal structure, the greater the pressure difference is, the better the sealing is.
4. Valve body components and implementing agencies use floating connections, they can eliminate the death phenomenon which caused by spool and putter discord.
Related recommendation:
The purpose of Valve maintenance
Product recommendation:

HRW High Temperature and high Pressure Type Steam Trap
Adjustable Constant Temperature Type Steam Trap
2 Inch lever Ball Float Type Steam Trap